If you weren't able to tune in on Sunday, here were some of the moments from "Reliable Sources" that really stood out to me: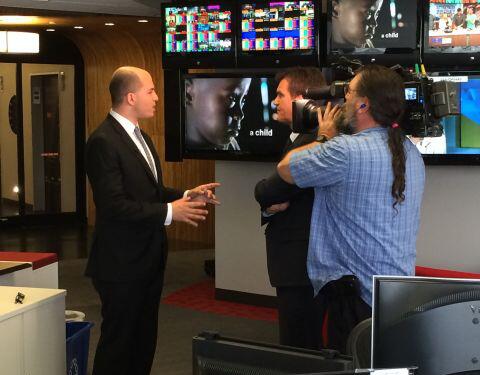 1. Drew Griffin, the CNN investigative correspondent whose reporting made VA health care delays a national news story, told me that the VA ignored questions from reporters at their peril.
His first attempt to reach VA secretary Eric Shinseki - who resigned under pressure on Friday - was way back in November. "Basically, they have tried to shut down our reporting by refusing to talk to us," Griffin said. Here's the rest of the conversation.
2. "Columbine" author Dave Cullen and media and politics analyst Jeff Greenfield joined me to discuss whether media outlets should avoid naming mass murderers and showing videos or other materials from them. Here's the segment:
"These are performances and if there's no one to perform to, if there's no audience, there's no reason to perform," Cullen said. He said the media should seek ways to "take away part of the stage."
Greenfield said he understood the impulse - "I think it's an effort somehow to take away from these killers what we think they might want" - but called it "ultimately futile because in this day and age, unlike 40 years ago, there are no gatekeepers."
I also talked with Cosmopolitan editor in chief Joanna Coles about the #YesAllWomen hashtag movement.
3. Pentagon Papers whistleblower Daniel Ellsberg - whom Edward Snowden has called an "inspiration" - said Snowden has been an inspiration to him, too.
"I was very pleased to hear that I had been in his mind at all," Ellsberg said when I asked about Snowden's comment about him. "When I saw that on the news just yesterday, I called my wife over to look at the computer. She said, 'You should take a picture of that.' I'm proud of that, because Edward Snowden is a man who makes me proud to be American, and that doesn't happen every day." More…
4. "It's planned with a kind of Normandy-level precision," Mark Leibovich, author of "This Town," said of the roll-out of Hillary Clinton's memoir "Hard Choices."
He said the press should be treating the book roll-out as if it is the start of a Clinton presidential campaign, "because the Clinton people are."
Carl Bernstein, author of "A Woman In Charge," said his "Normandy" reference was spot-on: "The presidential campaign is like a war. It's fought on a huge battlefield with great dangers everywhere and all kinds of strategy required."
5. Bernstein also said this, when I brought up the fact that Clinton will be interviewed by Fox News hosts Bret Baier and Greta Van Susteren in mid-June: "It's not just reach out to people who will need some persuading. It's the publicity that will be generated by the Fox interview and the expectation - by people in the Clinton retinue - that she is going to be able to run some circles around her interviewers. And I suspect - you never know - that that might well be the case."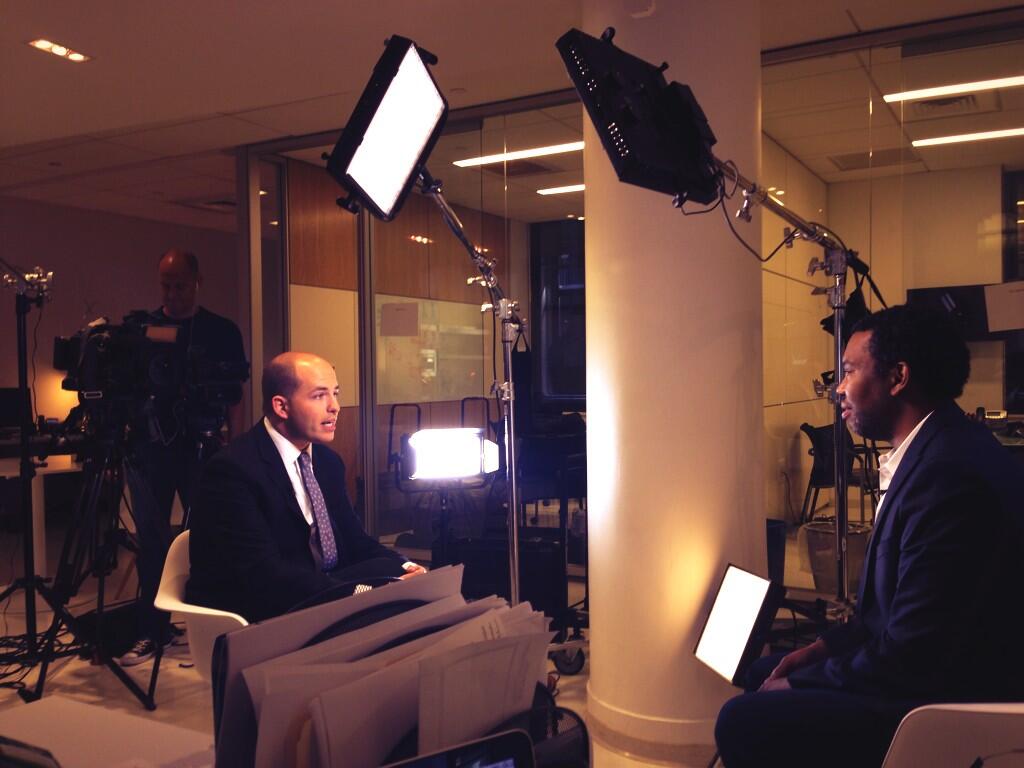 6. I interviewed Ta-Nehisi Coates (above) about his Atlantic cover story, "The Race for Reparations," and about how racial injustices are covered by the media.
"I think race is covered in a way that we cover most things in the media, and that is that there is a bias towards spectacle," he said.
"Like, when Donald Sterling says something, that means something. When Cliven Bundy, this spectacle, says something, that means something. And this presents great difficulty for those of us who are concerned about the force of racism in American life, because much of it is not spectacle.
He added, "But I think that is the challenger of any storyteller. You have to find some way to bring that to life and get across to people what's actually happening."
Here's the video of our conversation.
---
Let me know what you thought of the show. See you next Sunday at 11 a.m.!
–Brian